Sealing
Our Range of Heat Sealing Bag Machinery are British made and Designed for fast and reliable bag sealing.
Our Prepacking and Autopacking machines are designed to easily accommodate either the Star automatic impulse heat sealer or the Fischbein Saxon SH1000 Continuous Hot air heat sealer to provide reliable, quality heat sealing of your plastic bags. These machines offer a range of heat sealing speeds from up to 5 bags per minute with the Star 66 to up to 15 bags per minute with the SH1000. Both these machines have the advantage of full parts and service back up to ensure minimal down time in the unlikely event of a breakdown.
Both machines have adjustable controls to match the heat out put to your plastic bags to ensure a perfect seal no matter what the weather, summer or winter.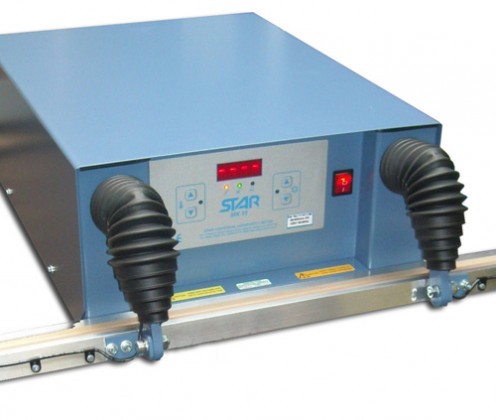 Star 66
The Star 66 Automatic Impulse Heat Sealer comes on an adjustable height support Column and benefits from:-
Twin Solenoids to close the jaws.

Adjustable "HEAT" and "COOL" controls to suit various bag thickness

Foot pedal control to start the sealing cycle, the machine then completes the cycle

240 Volt Single phase power supply
REQUEST MORE INFORMATION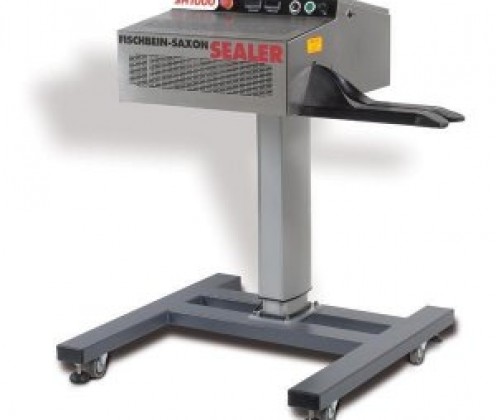 Fischbein - Saxon SH1000
The Fischbein Saxon SH1000 Continuous Hot Air Heat sealer is a great addition to Autopacker Machines and Prepackaging plant.
Four Heating capsules to prepare the bag for sealing

Two Adjustable " Pressure Wheels" to press the heated line together for high quality reliable sealing

Inverter to give adjustable through rate speeds for Conveyors and Elevators up to 42ft/min.

Adjustable height support column

240Volt Single phase power supply.
REQUEST MORE INFORMATION