Sand & Aggregate
Our Sand and Aggregate hoppers have been supplied throughout the U.K. to the large national companies, builder's merchants, and independent packers and have proved both reliable and cost effective, enhancing our reputation for providing robust equipment resulted in many companies placing repeat orders, which must be the best recommendation of all!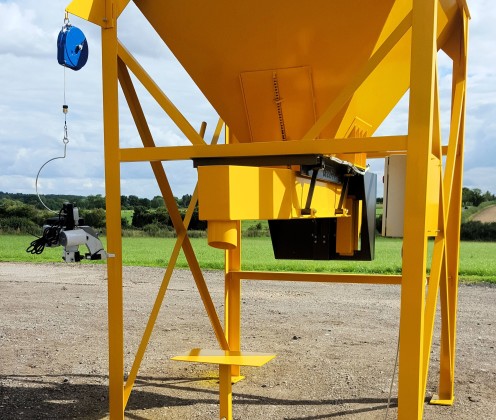 Sand Bag Filling
This picture shows a Sand Bag Filling hopper, it benefits from steep angled Hopper cone with fitted cone vibrator and power feeder with a round bagging spout. This machine has been specifically designed for the rapid filling of sand bags for flood defenses etc.
Its Rack and pinion sliding door designs is used to control feed rate and a simple foot switch is used for machine operation.
This can also be supplied with our weighing scales and heat sealer to provide a full prepacking machine option. Hopper capacities from 6ft square (2.5 Tonnes) to 10ft Square (15 Tonnes +)
REQUEST MORE INFORMATION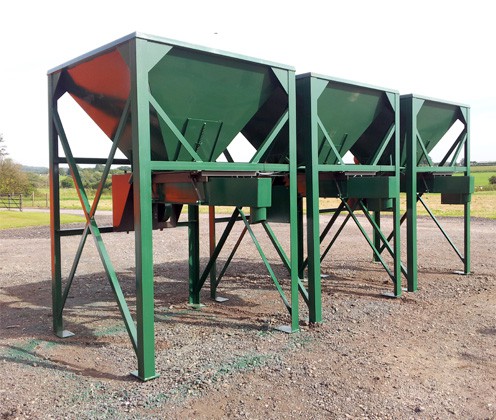 Prepacker
Prepacking Plant for filling plastic bags (10kg-50kg) with a choice of either digital weighing equipment (stamped and approved for trade use) or Economy mechanical Bagging Scales (not stamped).
Complete with Star Automatic impulse heat sealer for bagging any free flowing materials. (Sand, aggregates, salt, coal, Wood chippings, slate, animal foods etc.)
REQUEST MORE INFORMATION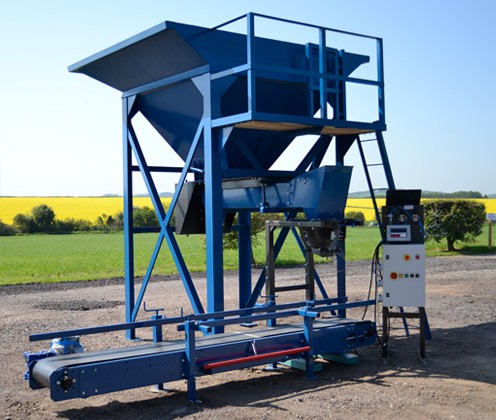 Autopacker
Our Autopacker machine for Prepacking into plastic bags (10kg-50kg). Comes complete with our digital Auto-scale (supplied with high quality stainless steel load cells and digital readout with an IP 66 stainless steel enclosure) Our 3m centres conveyor and a Fischbein-Saxon SH1000 continuous Hot air Heater.
For bagging Bulk bags a Digital Bulk Bag Scale can replace the Auto scale and conveyor, or alternatively you could opt for our Hybrid Autopacker which enables the filling of all bags from 10kg-1000kg.
REQUEST MORE INFORMATION