Coal
At Brian Pike Packaging we manufacture a wide and varied range of Coal Bagging Machines suitable for both Open Sack and Coal Prepacking plastic bags. Our designs are backed by more than 35 years of development and expertise and hopper capacities can range from 1 to 15 Tonnes and can be arranged for ground level operation or supplied with a lorry level Operators Platform. to suit your specification
Features of the Coal Bagging Machine
Steep angle cones to ensure free flow of material
Gravity Chute or Electric Power feeders
Heavy guage steel construction Steel plate
100mm, 120mm or 150mm Angle iron legs to suit overall capacity
Rack & Pinion sliding door to control material feed rate
Through wall Feeder operation
A range of Prepack Scales and Heat Sealing Bag Machinery
Nett Weigh units
Screening Plates and plain plates to suit different fuels.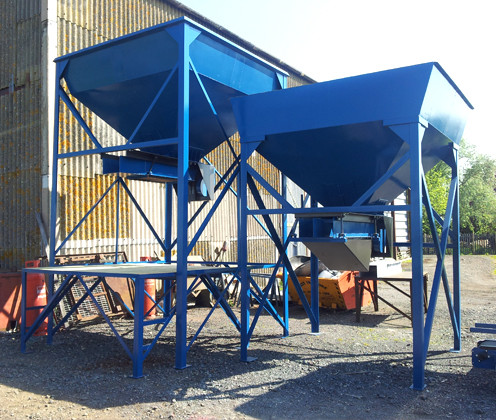 Coal Prepacker
As with our sand and aggregate prepacker, our coal prepackers come in a variety of sizes and capacity.
Used with a bagging trolley and frame, a Star 66 heatsealer and either our economy scale or our digital economy scale.
REQUEST MORE INFORMATION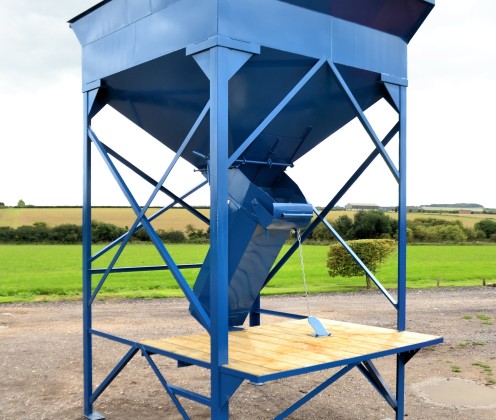 Lorry Level Platform
Our Lorry level platform coal hoppers are designed to have a work height the same as that of your yards lorry, enabling your lorry to pull along side and easily load open sacks.
Traditionally with a Gravity Chute to manually fill open sacks with a check weigh scale, but full automation and power feeders are also available.
REQUEST MORE INFORMATION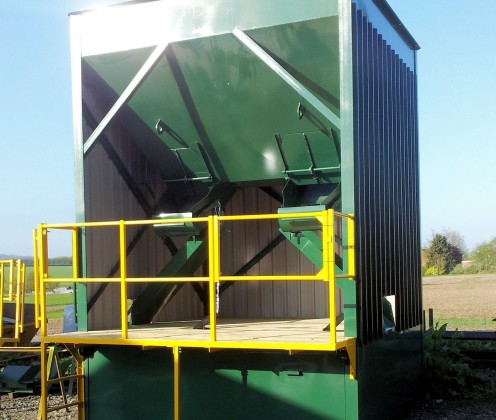 Twin Gravity Chute Hopper
This is a Twin Gravity Chute hopper, 1 of 12 produced for CPL to speed up production, enclosed on 3 sides with cladding, side exit coal dust chutes and a safety handrail and side steps.
We are always happy to undertake designs to suit you.
REQUEST MORE INFORMATION